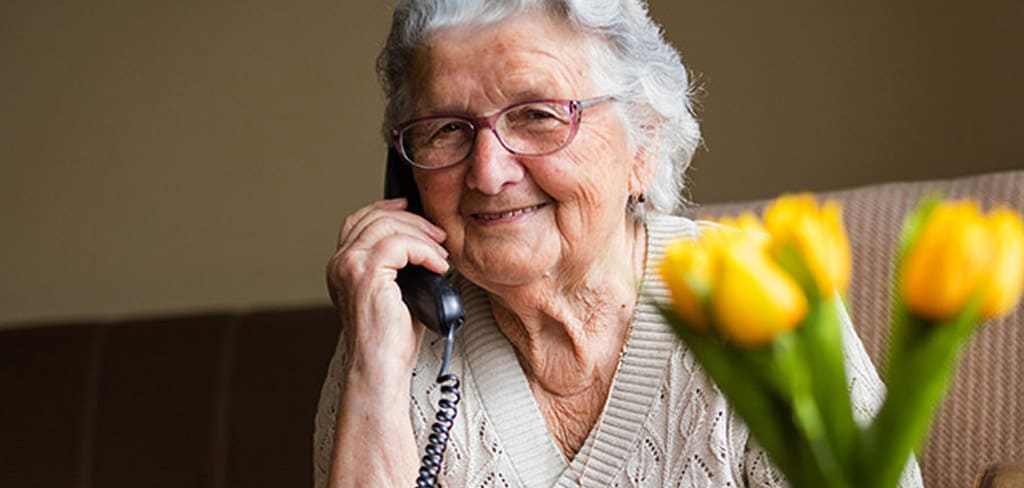 The Council on Aging is
Here to Help
Count on Us!
During the COVID-19 pandemic, the Council on Aging's priority is ensuring the health and well-being of our team members and those we proudly serve.  Our offices in Orange, Riverside, San Bernardino, Inyo and Mono counties aren't open to the public.  However, we are working remotely, and you can count on us to be of help!
Our goal is to help seniors remain healthy, connected and protected.  Our main phone lines are staffed by team members to assist you from 8 AM to 5 PM, Monday through Friday.  We will answer your questions and connect you with other local resources too. Call us at (714) 479-0107
Need Answers during the Pandemic?
To keep our community informed, we are publishing a special, bi-monthly Answers e-Newsletter to help older adults and their families stay connected to resources, information and activities. Click here to view our 2020 Answers Resource Guide.
Concerned about Isolation?
We are particularly concerned about the impact of isolation on older adults during this crisis, whether they are at home or in a long-term care facility.  Our website has current updates on resources, including online activities and classes that we provide to older adults.  Visit our activities calendar or call us to learn more: (714) 479-0107
Worried about a Loved One in Long-Term Care?
Our Ombudsman Program can assist with your concerns.  Our state-certified Ombudsmen normally make regular visits to long-term care facilities, but during the pandemic, they are placing phone calls to these facilities in Orange and Riverside Counties to speak with staff, check on residents and advocate for their well-being.
If you have concerns about a loved one in long-term care, please call Orange County at 800-300-6222 or Riverside County at 833-772-6624.
What about COVID-19 Scams?
Scams and financial elder abuse are rampant during this pandemic.  Please visit our website to learn how to protect yourself or a loved one from scams.
Have Questions about Medicare?
Medicare is often complex and confusing, particularly during the pandemic.  HICAP offers free, one-on-one counseling to assist Medicare beneficiaries understand their benefits and their options.  Our state-registered counselors help you understand enrollment, and how to maximize your benefits and minimize your costs.
Call our Health Insurance Counseling and Advocacy Program for help, for Orange County at 714-560-0424 and Inland Empire at 909-256-8369.