SmileMakers Station – Connecting Hearts & Hands
One of the hardest parts of the coronavirus pandemic are the social-distancing measures which prevent family members from visiting or comforting loved ones in long-term care facilities.
Social isolation during the pandemic has taken a large toll on the older adults who live in these care facilities. Some residents have gone for more than 250 days without hugging their family and friends.  They have missed the warmth and comfort of human touch for far too long.  We decided we must take action.
So, we created the next best thing to a "real" hug.  Our SmileMakers Station allows family members to feel the warmth and joy of holding hands and embracing, often for the first time since the pandemic began. It's incredibly heartwarming for everyone involved.  Best of all, it can be used regularly for visits, connecting hearts and hands.
See the video above and read the full article from ABC 7 Eyewitness News here.
Check back to see the SmileMakers Stations drawings and plans. We are making a few enhancements and will share them soon.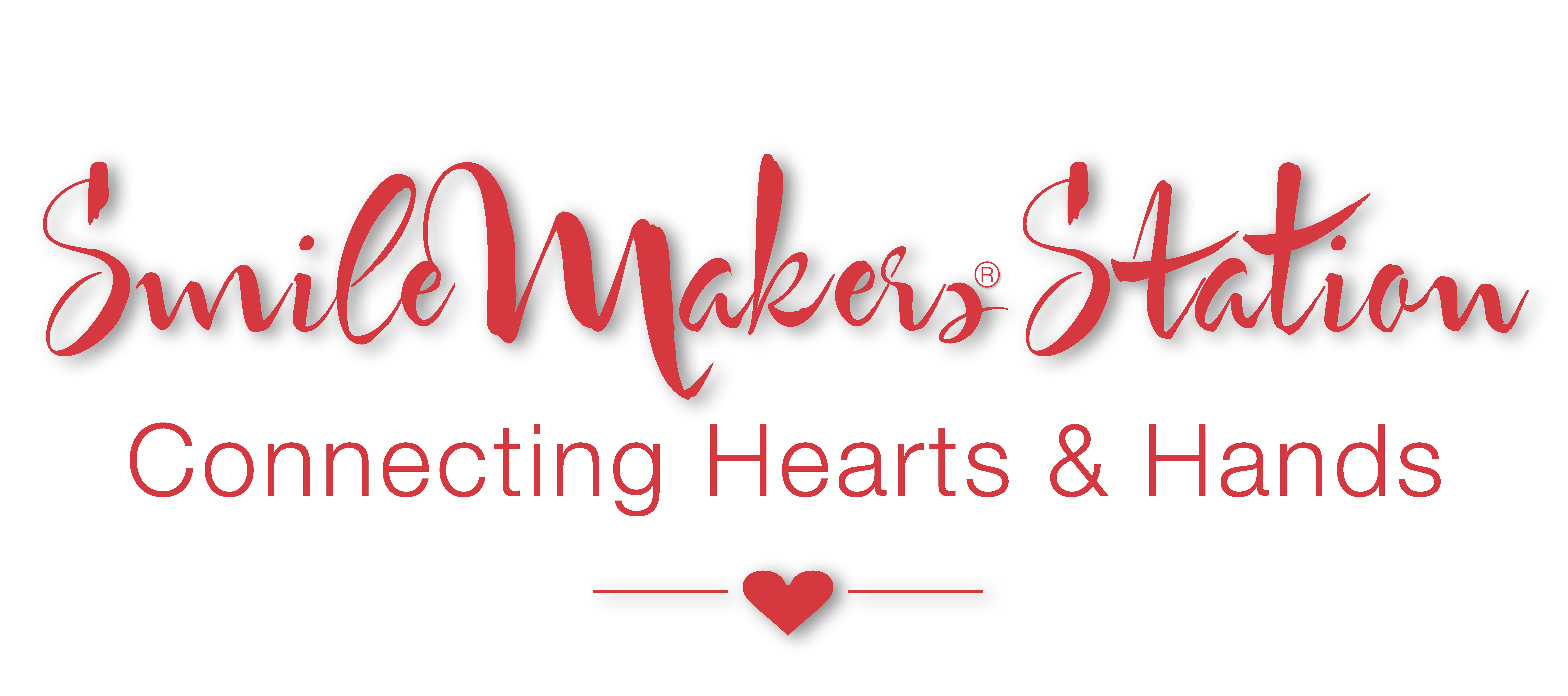 Thanks to the Community
Thanks to the generosity of one of our board members and others in the community, we have produced and donated our first two SmileMakers Stations to La Palma Nursing Center in Anaheim and to Magnolia Rehabilitation and Nursing Center in Riverside in February 2021.
With community support from people like you, we plan to make at least 25 additional SmileMakers Stations that will be donated to skilled nursing facilities in Orange and Riverside County.
There are 95 skilled nursing facilities in Orange County and 53 more in Riverside County. Please help us connect older adults in long-term care with their family members and friends.  To support the work of the SmileMakers and help us build more SmileMakers Stations, click here to give a gift.
Photos by Mark Rightmire, Orange County Register/SCNG and Watchara Phomicinda, The Press-Enterprise/SCNG via OCRegister.com.
How to Get Involved
Learn more about how you can get involved and bring a smile to someone in need. Contact Jamie Cansler at (714) 479-0107 or email

[email protected]

, or submit the form below.