Leadership Team
The men and women who lead The Council on Aging – Southern California on the board of directors and our executive team are dedicated individuals from a variety of backgrounds – all dedicated to helping older and disabled adults retain their dignity and quality of life.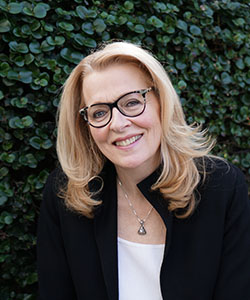 Lisa Wright Jenkins
President and CEO
Lisa Wright Jenkins' career spans 25 years in the private sector where she was responsible for leading global teams that built multi-million dollar businesses in the printing, technology and chemical industries. Possessing a life-long passion of giving back to the community, Lisa joined the Council on Aging – Southern California as their President and CEO in 2012. In her role, she drives the Council's mission of promoting the independence, health and dignity of older adults through compassion, education and advocacy. Lisa holds a B.S. in Marketing from The Ohio State University and is active in several volunteer organizations including the Girl Scouts of Orange County and Holt International.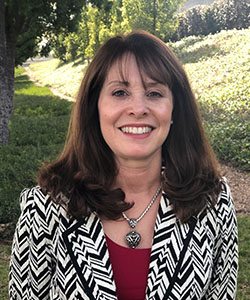 Libby Anderson
Director of the Ombudsman Program
Libby Anderson came to the Council as an attorney licensed to practice law in Illinois, where she was in private practice for 19 years prior to moving to California. Her practice areas included estate planning, planning for disability, guardianships for disabled adults and elder law. Prior to becoming the Director for the Ombudsman Program, Libby joined the Ombudsman Program as a volunteer in 2011 and then was hired by the Program to serve as a Regional Coordinator in 2014. Libby received her Bachelor of Fine Arts degree from Southern Methodist University in Dallas, Texas and her Juris Doctor from Southern Methodist University, Dedman School of Law.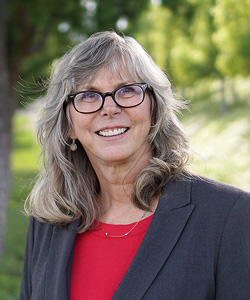 Jamie Cansler
Director of Development and Community Outreach
Jamie Cansler joined the Council with over 30 years of experience in business and non-profit management and has supported the success and growth of each organization she has worked with. As the Council on Aging's Director of Development and Community Outreach, Ms. Cansler is responsible for implementing development strategies to increase financial support from key individuals, foundations, and corporate donors. Ms. Cansler attended California State Polytechnic University, Pomona where she majored in behavioral science.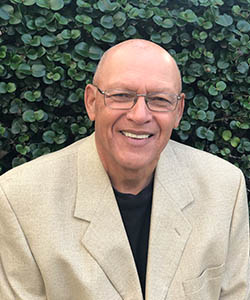 Don Collins
HICAP Program Director Orange County, Inland Empire
Don Collins joined the Council possessing 30 years of experience in retail business management. The Director of HICAP is responsible for helping older adults find the quality healthcare solutions to meet their needs. Mr. Collins holds a BA in Business Administration from Boston College and several leadership, diversity, marketing and management certifications.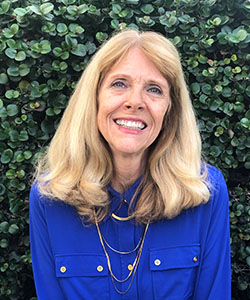 Marilyn Fedorow
Program Director, Concierge Care Navigator
Marilyn Fedorow has over a decade of experience as a professional in the aging services field. Since joining the Council on Aging in 2010 she has held positions as a Medicare Counselor, Friendly Visitor and Editor-in-Chief for the Answers Guide a publication with a reach of over 70,000. Marilyn is a board member of the North OC Senior Collaborative, member of the Senior OC Citizen Advisory Committee and a member of the OC Aging Services Collaborative. Her experience and understanding of senior care issues is extensive making her the perfect fit to head our Concierge Care Navigator designed to support independence, well-being and peace of mind for Orange County's growing senior population.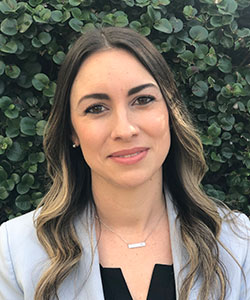 Carolina Gutierrez-Richau, MA
Director of the Preventative Mental Health Department
Carolina Gutiérrez-Richau has 20 years of experience in developing, managing and growing non-profit and public programs locally and abroad. She joined the Council on Aging in 2005 after successfully managing two workforce investment programs at non-profit organizations and a prevention program for the Orange County Department of Education. Ms. Gutiérrez-Richau currently spearheads the Friendly Visitor Program and the ReConnect Early Intervention Services for Older Adults Program. She holds a Social Sciences Master's Degree, and certifications in Mental Health, Volunteer Management, Substance Abuse and Violence Prevention.
Kelli Jean Morris, JD, LLM
Director Financial Abuse Specialist Team (FAST)
Kelli Morris started her career in public service as an attorney with the Legal Aid Society of Orange County (LASOC). She assisted Orange County residents with self-representation in Family Law and Small Claims matters and health insurance and government benefits issues and appeals through LASOC's Health Consumer Action Center. Prior to joining the Council on Aging in 2015, Kelli held a number of executive positions related to health benefits as well as financial planning for individuals and businesses. In addition to current duties, Kelli serves as a Social Security Disability Appeals Attorney throughout Southern California. Kelli holds a Bachelor of Arts degree from USC in Biological Sciences with an emphasis on Genetics, a Juris Doctorate (JD) degree from Concord Law School as well as a Masters of Law (LLM) degree from Concord Law School in Small Business Law.
Our Board

Daryl YeeLitt, Chair
Retired
Aerospace Sales & Marketing Executive

Dan Holtz, Vice Chair
Principal
Sovereign Lending Group, Inc.

Ken Cornelison, Secretary
Retired
Human Resources Professional

Madhu Vijay, Treasurer
Executive Vice-President/CFO
Aviation Capital Group

Jason Amansec
Tax Service Analyst
Ceridian

Harry Barth
Attorney at Law, Founding Partner
Barth Calderon, LLP

Karen Clark
Retired Partner
Gibson, Dunn, Crutcher LLP

Veronica Gray
Partner
Nossaman LLP

Donna Green
Executive VP - Human Resources
NextGen

Antonios Grigoriou
President & CEO
SDC Technologies, Inc.

Kaaren Hall
President & CEO
UDirect IRA Services

Linda Hughes
President, Vistage Chair
Hughes & Associates, Inc.

Pamela Jung
CEO & Founder
Workforce Solutions Group

Geoffrey King
Principal & Managing Director
King Financial Group

Phong Luu
Vice President & Portfolio Manager
Covington Capital Management

Dr. Gwyn Parry, M.D.
Consultant
HOAG Hospital Community Benefit Program

Brian Ruttencutter
President & CEO
BBR Consulting