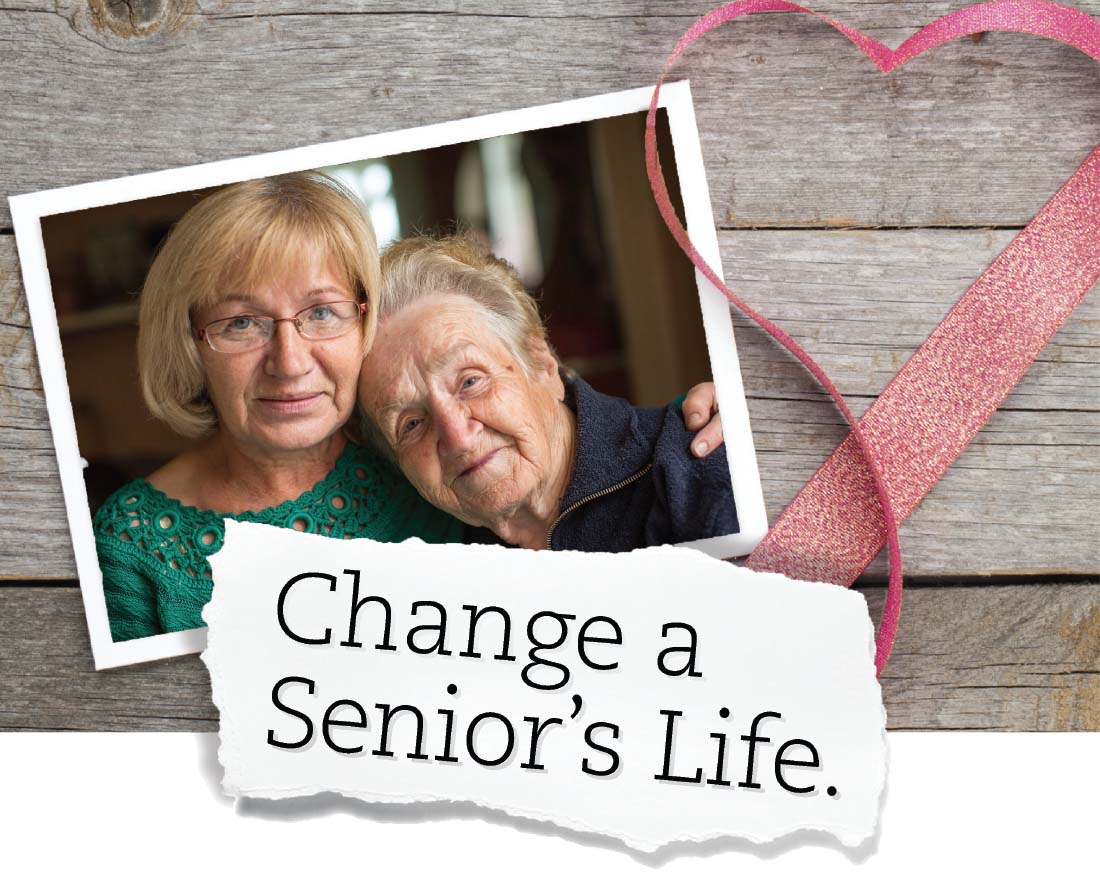 Serving Long-Term Care Residents in Orange and Riverside County

You Can Make a Difference
Are you looking for meaningful volunteer work that will change the lives of the elderly and yours?
Consider joining the Council on Aging – Southern California's dedicated group of over 400 volunteers.
There are over 42,256 Long-Term Care residents in Orange and Riverside County who live within 1,618 facilities.
The Long-Term Care (LTC) Ombudsman Program recruits and trains caring people like you to serve as advocates for seniors who are often alone and forgotten.
You will:
Make unannounced, regular visits to LTC facilities.

Advocate for improvements in resident care.

Work to improve resident quality of life.

Address and resolve quality of care and safety issues.

Train staff, families and residents on resident's rights and abuse prevention.

Help prevent inappropriate evictions, and more.
Through our state-certified comprehensive training, you will be prepared to protect and advocate for Orange and Riverside County long-term care residents.
Ideal volunteer candidates will:
Meet the minimum age requirement of 18 years.

Complete a written application.

Visit the 3 different types of facilities before training starts.

Submit to a background check.

Complete 36 hours of basic training and ongoing monthly trainings.

Complete 10 hours of field training with a mentor in facilities.

Not be eligible to participate if you have been employed by a long-term care facility within the past year.

Volunteer a minimum of 15 hours per month on a flexible schedule for at least one year.

Be passionate about serving our most vulnerable citizens.
Volunteers are certified by the California State Ombudsman following completion of all required training and may request mileage reimbursement.
We need Ombudsman bilingual in English, Spanish, Korean, Vietnamese, Tagalog, and Farsi
Next Steps
Step 1: Complete the contact form on this website.
Step 3: After receiving your application, we will schedule an interview time so we can get to know you and make sure we are the right fit to meet your expectations as a volunteer.
Step 4: Visit the 3 different types of facilities with a mentor to see what we do in the field and what the differences are between the facilities.
Step 5: Start your 36-hour training and your 10 hours of field visits with an assigned mentor.