My Colors. My Mind. My Life.
Celebrate the colors of your life and join our innovative multifaceted initiative that includes art therapy classes and a countywide mass media campaign to reduce the stigma of mental illness.
Our goals are to increase social inclusion, decrease discrimination and increase treatment-seeking among individuals experiencing mental health challenges.
Despite the fact that one in five Americans will experience mental illness in a given year, stigma in our society is still common. Stigma of mental illness involves negative stereotypes, discrimination, prejudice, and poor treatment –  which often leads to shame, suffering, self-blame, and poor self esteem – and is a major barrier to access mental healthcare for those subject to stigmatization.
Creative Art Therapy Classes
Art has the power to heal, inspire, provoke, challenge and support mental health.
Creating art enables us to share our culture and our identity. It can help us better understand our emotions – like a mirror, reflecting back what we have created.
The Council on Aging – Southern California is offering a variety of no-cost creative art therapy classes across Orange County. We want to encourage self-expression, self-discovery, and emotional growth in a non-judgmental atmosphere.
Through this creative process, we hope that community members can explore emotions, reduce stress and anxiety, improve self-esteem, and build awareness to reduce stigma surrounding overall mental health.
Healing With Art
Creative art therapy can be very valuable in treating issues such as depression, anxiety, post-traumatic stress disorder and even some phobias.
It is a great way to express your emotions without words, process complex feelings and find relief.  Benefits include:
Improve Communication and Concentration Skills

Reduce Stress

Decrease Symptoms of Depression and Anxiety

Build Self-Esteem and Confidence

Reduce Feelings of Isolation

Foster a Stronger Sense of Identity and New Relationships

Encourages the Development of Healthy Coping Strategies

Improve Cognitive Functions

Cultivate Emotional Resilience
Tips to Reduce Stigma & Discrimination
Examine Your Own Judgment, Behaviors, and Language
Encourage Mental Health Care
Treat Everyone with Dignity, Respect, Compassion, Acceptance, and Inclusiveness
Art Classes For Everyone
January – June 2020
Classes are for beginners or those who want to brush up on their art skills. All supplies are provided.
Anaheim
(Bilingual Korean)
Linbrook Court
2240 W. Lincoln Ave.
Anaheim, CA 92081
Acrylic Painting
Every Thursday
10am – 12pm
Anaheim
(Bilingual Korean)
Miracle Terrace
225 S. Western Ave.
Anaheim, CA 92804
Acrylic Painting
1st, 3rd, and 5th Thursday
1:30 – 3:30pm
Corona Del Mar
(English)
Oasis Senior Center
801 Narcissus Avenue
Corona Del Mar, CA 92625
Acrylic Painting
Dates & times TBD
Irvine
(English)
Council on Aging –
Southern California
2 Executive Circle, Ste 175
Irvine, CA 92614
Watercolor & Mixed Media
1st and 3rd Friday
10am – 12pm
Garden Grove
(Bilingual Korean)
Sungrove Apartments
12811 Garden Grove Blvd.
Garden Grove, CA 92843
Acrylic Painting
Every Wednesday
10am – 12pm
Garden Grove
(Bilingual Vietnamese)
Wesley Village
10882 Stanford Avenue
Garden Grove, CA 92840
Circle Painting
1st and 3rd Wednesday
1pm – 3pm
Laguna Woods
(English)
Laguna Woods Village
24351 El Toro Road
Laguna Woods, CA 92637
Watercolor & Mixed Media
Dates and times TBD
Orange
(Bilingual Korean)
Community Garden Towers
3919 W. Garden Grove Blvd.
Orange, CA 92868
Acrylic Paining
2nd and 4th Thursday
1:30pm – 3:30pm
Newport Beach
(Bilingual Spanish)
Hoag – Center for Healthy Living
307 Placentia Ave.,
Suite 105A
Newport Beach, CA 92663
Watercolor & Mixed Media
4th Friday
10am – 12pm
Santa Ana
(Bilingual Mandarin)
St. Joseph Hospital
2212 E. 4th Street
Santa Ana, CA 92705
Watercolor & Mixed Media
2nd Friday
10am – 12pm
Resources
Know the Facts*
Below is a list of resources for more information about mental health.
Contact Us
Interested in learning more? Please submit the form below.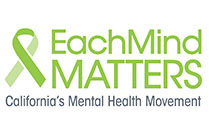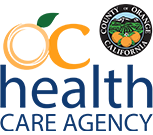 OC Health Care Agency (HCA), Behavioral Health Services, Prevention & Intervention, Mental Health Services ACT/Prop. 63