Join us for a Roadmap to Medicare Seminar
Medicare is a complex program with lots of rules, parts, costs, benefits and coverage options.  It is often times confusing and people need help understanding and navigating their way through this challenging maze.
Attending Roadmap to Medicare provides you with the opportunity to learn about Medicare eligibility and enrollment, the different parts of Medicare, your coverage options, and costs for those options.  You will also learn how Medicare coordinates with other types of medical insurance coverage such as employer group health plans, retiree medical plans, and COBRA*.
The free Roadmap to Medicare seminar is offered by HICAP – Health Insurance Counseling and Advocacy Program.  In addition to community education events, HICAP provides free, unbiased counseling and assistance to Medicare beneficiaries, their families and caregivers on all Medicare related topics. Services are provided at locations throughout Orange County.  HICAP does not sell, endorse or recommend any insurance product.
Attendees completing the seminar are encouraged to schedule a confidential one-on-one counseling session with a state-registered HICAP counselor at a counseling site most convenient for you. This session will focus on your individual situation to ensure that you have the necessary information for making decisions that best fit your needs.
*COBRA – gives workers and their families who lose their health benefits, under certain circumstances, the right to choose to continue group health benefits provided by their employer group health plan for a limited period of time.
Seminar Topics
What is Medicare?

Eligibility requirements

Enrollment – when, how, and where

Medicare Advantage Plans (Part C)

Prescription Drug Plans (Part D)

Supplemental Insurance Plans (Medigap)

Medicare and other insurance plans (e.g. retiree plans, COBRA)

Medicare related costs (premiums, penalties, IRMAA*, cost sharing)

Programs t assist with Medicare-related costs

Items not covered by Medicare
* IRMAA – Income Related Monthly Adjustment Amount
HICAP offers a variety of seminars or workshops related to Medicare, and, in languages such as Spanish, Vietnamese, Korean and Mandarin. For questions about these other Community Education events, please send your question to [email protected].
Seminar Location
*Where:
Council on Aging – Southern California
2 Executive Circle, Suite 175
Irvine, CA 92614
When:
Monthly, last Wednesday & Saturday
(call to confirm dates)
Time:
Wednesdays, 6:30pm – 8:30pm
Saturday, 10am – 12pm
Phone:
(714) 560-0424 Ext. 204
*COVID-19 Notice: Due to the State's "Stay at Home" order, requirements to physically distance (6' or more), and limitations on group gatherings, all seminars have been converted to an interactive, webinar-based format. Please email

[email protected]

to confirm dates and times for webinars.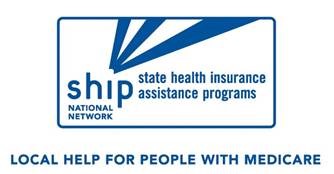 This project was supported, in part by grant number 90SAPG0052-03-00 from the U.S. Administration for Community Living, Department of Health and Human Services, Washington, D.C. 20201. Grantees undertaking projects under government sponsorship are encouraged to express freely their findings and conclusions. Points of view or opinions do not, therefore, necessarily represent official Administration for Community Living policy.
This project is funded in part through a grant from the California Department of Aging, as allocated by the Orange County Board of Supervisors and administered by the Office on Aging.