ReConnect EISOA Program: Early Intervention Services for Older Adults
Adults aged 60 or above, make important contributions to society as family members, volunteers and as active participants in the workforce.
While most have good mental health, many are at risk of developing mental disorders. Staying vital and connected can help you ward off the depression that often comes with aging.
The ReConnect EISOA Program offers short-term comprehensive services to Orange County residents who are experiencing emotional challenges and overall health barriers, particularly those appearing later in life.
4,215
Referrals to Resources
ReConnect Program Eligibility
As many as one in four older adults experience mental health concerns that are not a normal part of aging – the most common of which are anxiety or mood disorders, including depression. In most cases, these mental health issues respond well to treatment.
Are you an Orange County resident age 60 years of age or older?

Do you have limited or inadequate social support?

Are you experiencing loneliness, isolation, and mental health challenges?

Can you perform activities independently?

Are you willing to participate in our program?
1 (714) 479-0107 for Orange County
Improve the Quality of Your Life
Mental health problems are under-identified by health-care professionals and adults themselves. The stigma surrounding these conditions makes people reluctant to seek help.
The ReConnect Program provides up to 12 months of early intervention services at no cost to participants. This includes:
Comprehensive screenings

In-home clinical case management services

Psychiatric assessments

Individual counseling

Referrals and linkages to resources

Family support services

Peer mentoring services

Support groups

Educational and social activities
Mental Health is as Important as Physical Health
Interested in more information or helping with the ReConnect Program? Please submit the form and choose your areas of interest.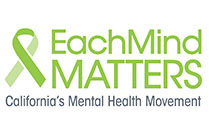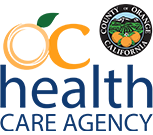 OC Health Care Agency (HCA), Behavioral Health Services, Prevention & Intervention, Mental Health Services ACT/Prop. 63