Watch our Volunteers share their inspiring stories in becoming HICAP Counselors.
The Journey
HICAP provides mentorship and a offers a fun environment to learn new skills.
Understanding Medicare
Medicare has always been confusing. This is your opportunity to receive extensive training to learn Medicare and become a HICAP Volunteer Counselor.
Turning 65
Learn why helping others is so important. HICAP provides unbiased Medicare counseling to community members and offers a rewarding volunteer experience.
Making an Impact
There are 800,000 older adults who qualify for Medicare services locally. Imagine changing one of their lives because of the counseling you have provided them.
Helping Change Lives
Our Health Insurance Counseling & Advocacy Program provides unbiased Medicare information to community members.
Become a Volunteer Today
We need HICAP Counselors who are bilingual in English, Spanish, Vietnamese, Korean and Farsi.
Counselors provide assistance with understanding Medicare benefits and plan options and long-term services and support; help with filing appeals when claims not paid; and how to identify Medicare fraud and abuse.
HICAP Volunteer Counselors receive extensive initial training to learn Medicare. Afterwards, prospective Counselors undergo an internship, with mentoring by Senior Counselors, prior to taking the state registration test. Those completing the training program will be registered with the California Department of Aging.
Please note that persons who hold a current license to sell insurance or who receive financial or other remuneration from any health insurer are not eligible to become HICAP counselors.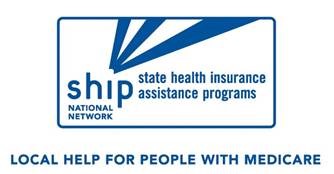 This project was supported, in part by grant number 90SAPG0052-03-00 from the U.S. Administration for Community Living, Department of Health and Human Services, Washington, D.C. 20201. Grantees undertaking projects under government sponsorship are encouraged to express freely their findings and conclusions. Points of view or opinions do not, therefore, necessarily represent official Administration for Community Living policy.