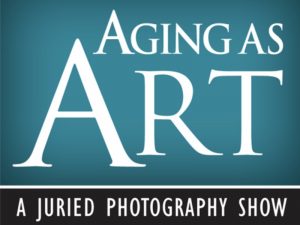 Council on Aging – Southern California Announces
2019 "Aging As Art" Photography Contest
IRVINE, CA (FEBRUARY 4, 2019) – The Council on Aging – Southern California is launching its annual "Aging As Art" Photography Contest for 2019. The contest invites photographers with a creative spirit to share their vision of aging for a chance to win cash prizes.
Since it first started in 2014, "Aging As Art" has attracted submissions from thousands of creative photographers depicting the aging experience. In this year's contest, Council on Aging – Southern California (COASC) has expanded the contest submissions to be national, allowing everyone across the United States to create and submit photos that celebrate the diversity, dignity, and beauty of the aging experience.
"Aging impacts us all. Images are an impactful way to show the beauty and realities of aging. They help us understand older adults and the aging experience in a refreshing new light." – Lisa Wright Jenkins, President and CEO of COASC.
"Aging As Art" is a contest designed for hobbyist photographers to showcase their creative skills as well as professional photographers to share their passion for photography. "Aging As Art" entries are juried by a panel of distinguished judges to select the winners. The show will be displayed online and at special exhibitions in Bowers Museum in Santa Ana, and the Newport Beach Library during the summer of 2019.
The "Aging As Art" contest runs from February 1, 2019 to May 4, 2019 with winners announced on May 10, 2019. Deadline for submissions is May 4, 2019. The contest is open to participants 18 years and older and who live in the United States. For a complete list of prizes and rules, please visit www.coasc.org/aging-as-art contest website.
ABOUT COASC
The Council on Aging – Southern California has been a trusted 501(c)(3) nonprofit organization since 1973, providing unbiased information, programs and services to more than 290,000 adults and families annually. We promote the independence, health, and dignity of older adults through compassion, education, and advocacy. Every day we help seniors remain healthy, connected, and protected.
###