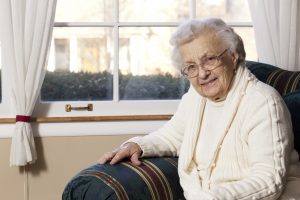 A Gift From HICAP – Medicare Savings of $23,113
Medicare Open Enrollment has become a time of being bombarded with advertisements from insurance companies and brokers about changing to their health plans. Medicare is both complex and confusing and can be downright frustrating to navigate the system. Sometimes you never know who to trust or which health and prescription drug plan will cover your needs at the lowest cost. Our Health Insurance Counseling & Advocacy Program (HICAP) is here to help answer all of your Medicare questions, and make sure you are getting the most out of Medicare. We may even help you save over $23,000 in prescription drug costs like one of our clients Sally*.
Last month Sally came into our Inyo and Mono county service area and was counseled in Bishop for Medicare Annual Enrollment. Sally is 75-years young and was sweet as sunshine, she brightened the room and mood of everyone waiting for their clinic appointment to review their needs.
When her name was called and she rose up to greet me, all of a sudden everything changed. Her bright mood darkened and she looked to up holding back tears and said: "I have been praying to God for the last week that you will be able to help me."
Sally began describing how in this last year 2018, she had paid out over $27,000 in out-of-pocket prescription drug costs. She started crying; she was running out of money to pay for her medically necessary drugs and explained: "If I can't get the help I will have to sell my home."
Our state-registered HICAP counselor held back her emotions as she comforted Sally. She was going to do everything she could to help her. She immediately got to work on reviewing health plans that had Sally's 12 prescription drugs on the formularies at the lowest cost.
Studies regularly find that people can save money and improve coverage by switching plans. In Sally's case, this proved to be true. After a careful review and comparison, HICAP was able to find a health plan that offered coverage for all of Sally's 12 prescription drugs for only $3,886 in out-of-pocket costs for 2019, a savings of $23,113.
Sally wept tears of joy and performed the best happy dance ever seen. She left our HICAP office freed of the terrible burdens of fear and anxiety she had faced. We later received a thank you card from Sally, stating "HICAP was sent to be her angel on October 17th."
Helping people is what we do at the Council on Aging. Our HICAP team can be a lifesaver for clients who feel like they are drowning. We have all needed help in our lives, and every day we strive to make the lives of our clients and community a better place.
Make your appointment to review your 2019 Medicare Health and Drug Plans at one of our Annual HICAP Enrollment Clinics across Orange, Riverside, San Bernardino, Inyo, and Mono Counties. HICAP is available to help with complex Medicare decisions – and it's a free service. Our expert HICAP counselors help you understand which Medicare, Medicare Advantage, and Medigap benefits will work best for you based on your health needs.
HICAP does not sell, endorse, or recommend insurance products.

Struggles like Sally's happen more often than one could imagine and no one is immune.   Help the Council on Aging – Southern California educate and empower older adults like Sally. We can make our community a better place, and we can protect the lives of older and disabled adults together. 
If you found this story inspiring, please consider making a donation to help the Council on Aging – Southern California continue to help older adults like Sally and the many more in our community who need our support.
Thank you.