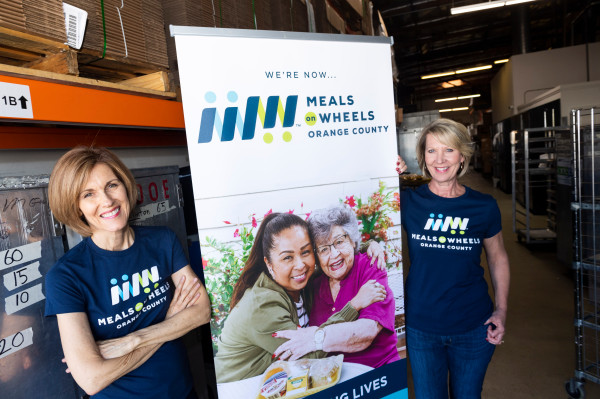 OC Meals on Wheels Providers – No One is Turned Away
The impact of the COVID-19 virus has been unprecedented within our country and our economy.  Our vulnerable older adults are among the most impacted.  This has generated a multitude of challenges in the way Meals on Wheels Orange County and Agewell Senior Services deliver programs, especially as an unprecedented number of service requests pour in. Their commitment, however, to providing meals to as many at-risk older adults as possible is unwavering in the face of this emergency.
To serve the growing need that developed virtually overnight, their staff has worked diligently to convert senior lunch programs, which usually provide lunch in social settings at local senior centers. Heightened safety protocols and workplace standards include social distancing.  Meals on Wheels O.C. and Age Well Senior Services are now providing a Grab & Go meal service. Meals offerings are balanced and nutritious, developed by a registered dietician.
Older adults age 60+ may pick up frozen meals at some sites who offer drive-up service. For those who are unable to get to their closest participating location, contact the center directly for additional information.
Meal recipients are given the opportunity to provide a voluntary contribution for meals although no one will be turned away due to inability to contribute. If you are in a position to donate, Meals on Wheels O.C. and Age Well Senior services could use financial support for those seniors in need.
For more information in North Orange County, contact Meals on Wheels O.C. at 714-220-0224 or visit www.mealsonwheelsoc.org. For South Orange County contact Age Well Senior Services at 949-855-9766 or visit: www.MyAgewell.org.
Check their websites for the most current information or to make a contribution.