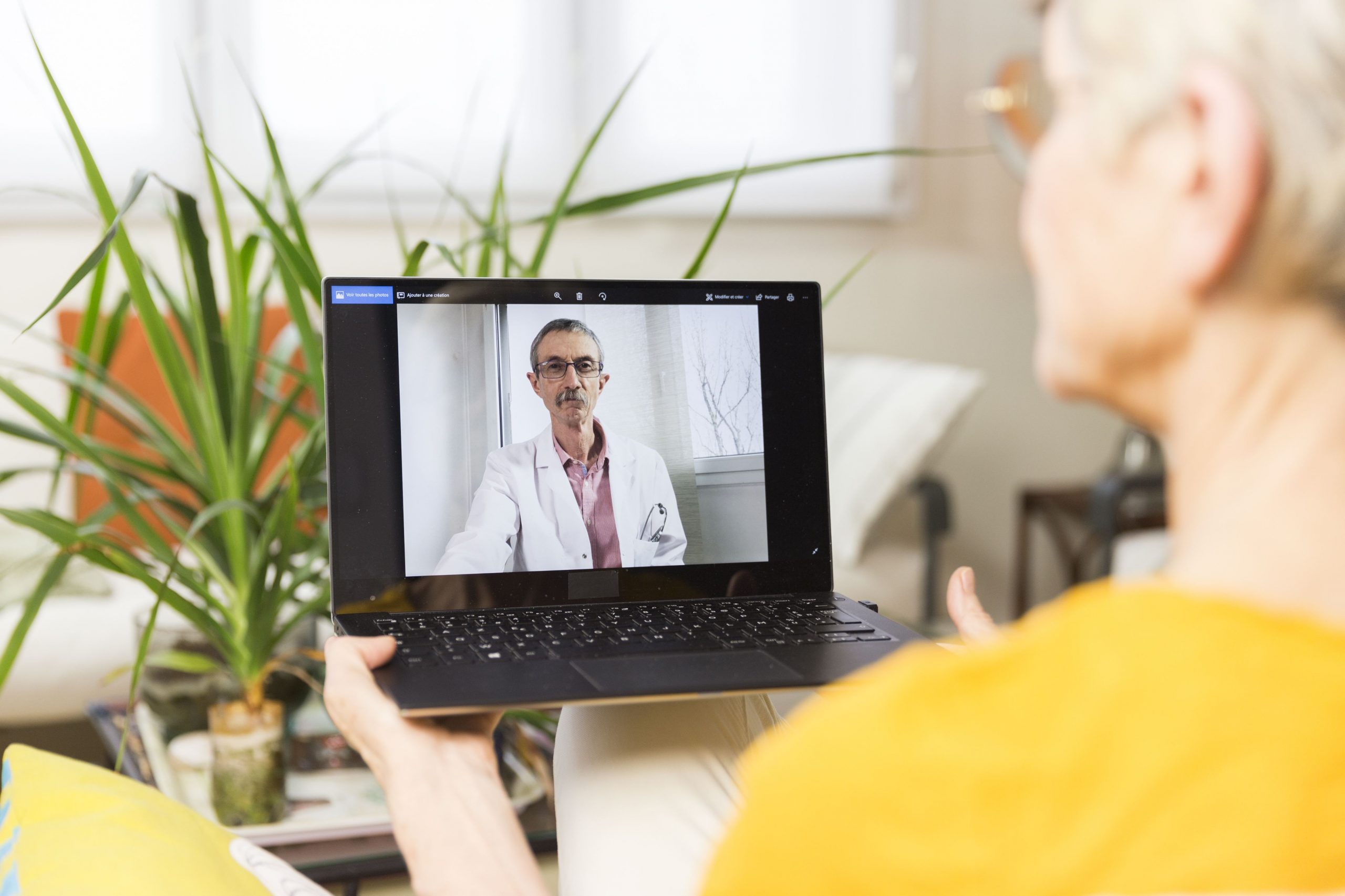 Health Care's New Normal with COVID-19
The medical landscape is quickly changing in the age of Coronavirus.  There is an urgency to expand the use of technology to help people who need routine care, while keeping vulnerable individuals with mild symptoms in their homes while maintaining access to the care they need.
Telehealth — or telemedicine, as it's also known — refers to the exchange of medical information from one site to another  through electronic communication  to improve a patient's health. It covers a broad range of services via video, telephone or email.
The Centers for Medicare & Medicaid Services (CMS) recently broadened access to Medicare telehealth services so that beneficiaries can receive a wider range of services from their doctors without having to travel to a healthcare facility.
Medicare beneficiaries will be able to receive a specific set of services through telehealth including evaluation and management visits (common office visits), mental health counseling and preventive health screenings. Medicare beneficiaries  who are at a higher risk for Coronavirus, are able to visit with their doctor from their home, without having to go to a doctor's office or hospital which can put themselves and others at risk.
Telehealth Growth and Fraud
With the expansion of telehealth, federal officials worry that some telemedicine companies may take advantage of Medicare patients they contact at their homes. Some of the largest recent Medicare fraud cases have implicated this sort of marketing, often for bogus genetic testing, or delivering unwanted medical equipment. Investigators are already seeing fraud cases linked directly to COVID-19, including using patient accounts to bill for "coronavirus emergency kits" that contain nothing but gloves and hand sanitizer or bogus testing kits.
Protect Yourself from Medicare Fraud
Stay alert for fraud during the coronavirus national emergency. Con artists like to take advantage of people when they're distracted.  You may get calls from people promising you things if you give them a Medicare Number. Don't do it.  Medicare will never call to sell you anything.
To learn more tips about preventing fraud, or other ways Medicare is helping visit www.medicare.gov/medicare-coronavirus or contact the Council on Aging – Southern California's Health Insurance Counseling and Advocacy Program (HICAP).
In Orange County call 714-560-0424.  For the Inland Empire call 909-256-8369.
HICAP provides free, unbiased counseling to Medicare beneficiaries and their families.